The last 24 hours have been jam-packed with new arrivals. First, there's our wedding rings — Shannon's is platinum and matched to her engagement ring, while mine is white gold and big enough to swallow hers without even realizing it.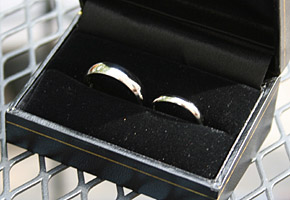 Then, there's our wedding invitations, on thick and comforting cardstock and (fantastically) already addressed! All that's left for us to do is print out our information cards, slide 'em into the envelopes, and put stamps on, and everything will be ready to drop into the mail.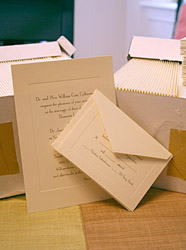 And last (but certainly not least!), there's Robbie, my brother and sister-in-law's first baby! He tried to set a land speed record for time from "who knows if this will happen today" to "welcome to the world, little tiger!", and everyone's doing just fine.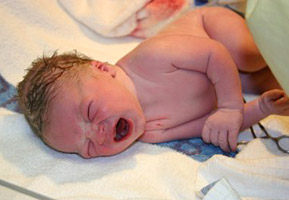 All in all, a great 24 hours — which is a good thing, since the next 48 hours includes one southward-bound flight, one night in south Jersey, a hundred million errands, one northward-bound car trip with my parents, one night in NYC, as much playing with Robbie as we're allowed, one rental car, and a final northerly car trip to return home. Busy busy!